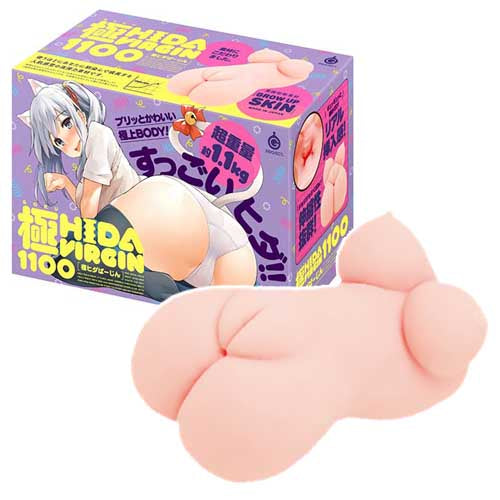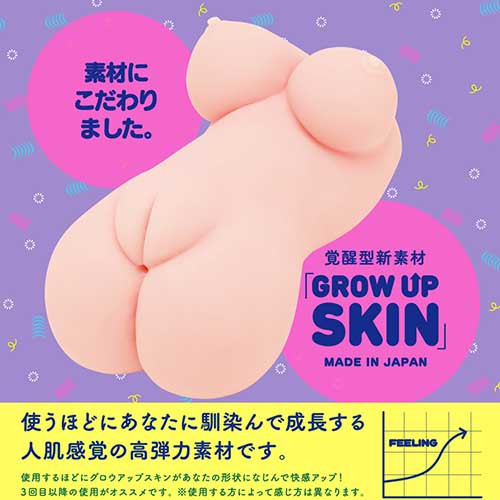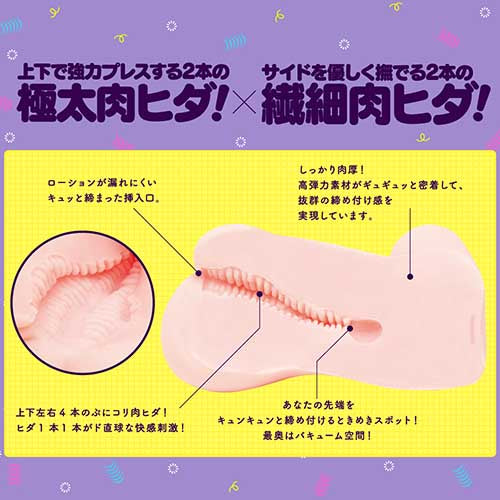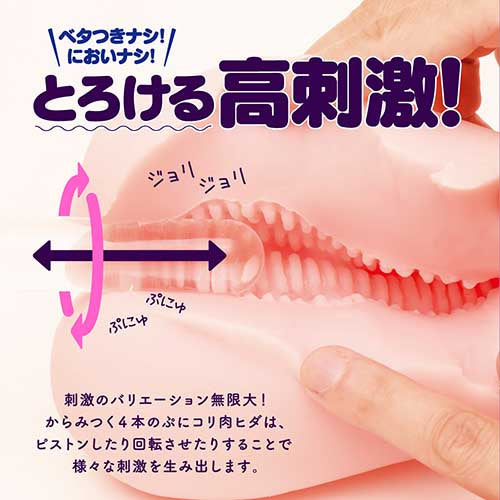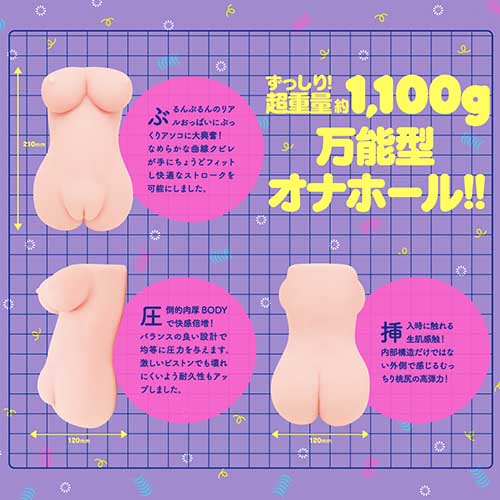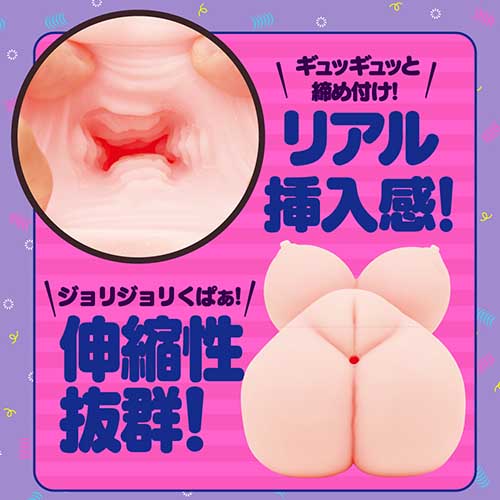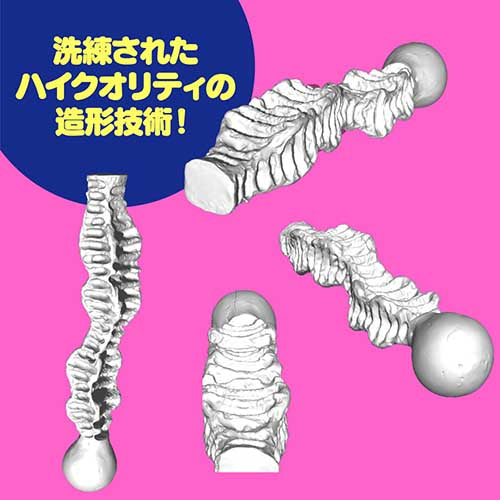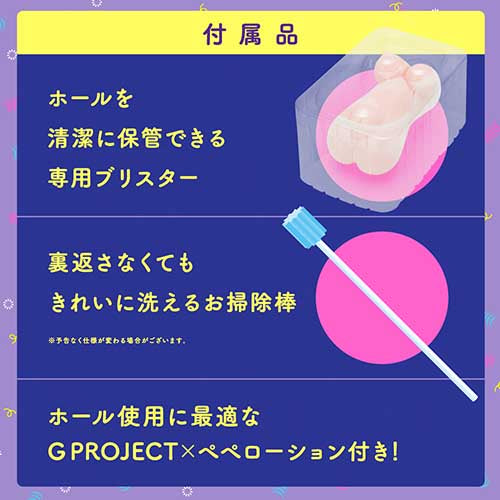 GOKU-HIDA VIRGIN 1100 by G-Project
Sale price
$78.90
Regular price
$84.90
Tax included.
✅ Made in Japan ✅ High Quality ✅ Product length: 220mm / 8.66in ✅ GROW UP SKIN by G-Project TPE ✅ Real skin touch feeling ✅ Storage bag, lotion and cleaning rot included
💰 Get $2.37 cashback
🚀 Fast and secure delivery with tracking number

No PayPal account needed!
Estimated Delivery:Dec 14 - Dec 18

Discreet shipment: FedEx International with tracking number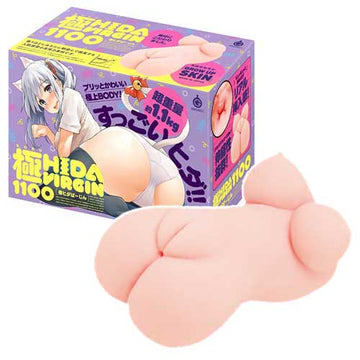 GOKU-HIDA VIRGIN 1100 by G-Project
Sale price
$78.90
Regular price
$84.90
Product description
Shipping
| | |
| --- | --- |
| BRAND | G-PROJECT |
| FEATURES | Hentai Anime |
| FANTASY | Cat Girl, Kemonomimi |
| TYPE OF SIMULATION | Vaginal |
| FIRMNESS | Regular |
| STRUCTURE | Single Layer |
| MATERIAL | GROW UP SKIN by G-Project, TPE |
| NUMBER OF HOLES | 1 |
| HOLE TYPE | Closed-hole |
| PRODUCT LENGTH | 220mm / 8.66in |
| PRODUCT WIDTH | 120mm / 4.72in |
| PRODUCT HEIGHT | 120mm / 4.72in |
| NET WEIGHT | 1.100kg / 2.42lbs |
| LOTION INCLUDED | Yes (about 2 uses only) |
Included:
High-End Quality Mini Sex Doll Torso
The Goku-Hida Virgin 1100 is a unique and exciting addition to G-Project's Virgin line. Its ribbed tunnel is completely covered in well-defined fleshy ridges, designed to provide high levels of stimulation.
As you use the onahole, you'll be pleased to see the beautifully shaped mini torso in front of you, which adds to the experience. The curvy mini sex doll torso is only 21 centimeters from butt to neck and weighs just 1100 grams, making it the perfect size to use anywhere. Despite its small size, the Goku-Hida Virgin 1100 boasts a beautiful hourglass shape with a slim waist, cute round butt, and large, soft breasts with nipples.
The little cameltoe pussy is also a standout feature, with a cute little slit where the inner labia aren't visible at all. As you use the toy, you can feel the curve of the waist and play with the perky round breasts. With each thrust, you'll notice her stomach swelling, adding to the sensation. Overall, the Goku-Hida Virgin 1100 provides an incredible experience that is both visually and physically stimulating.
The Thrilling Tunnel With Four-Sided Attack
When it comes to sexual pleasure, people often seek out new ways to experience different sensations. The Goku-Hida Virgin 1100 is an onahole that promises a unique experience with its stimulating ribbed tunnel. The tunnel is covered in well-defined fleshy ridges, providing a four-sided assault on your senses.

As you slide inside, you'll feel every single ridge glide past you, intensifying your pleasure with every movement. And with four separate ridges, you can experiment with twisting and turning the toy to discover new and exciting ways to stimulate yourself.

But the fun doesn't stop there. The onahole's tunnel has a true 3-D design, with different ridges curving to different sides. This creates points that are more intense and others that are a little gentler, giving you a variety of sensations to explore.

And finally, the rounded room at the end of the tunnel creates a gentle, yet stimulating sensation against the sensitive tip of your penis. It's a perfect way to finish off your experience with the Goku-Hida Virgin 1100, leaving you with a satisfied and memorable experience.


Design
The intricate design of the Goku-Hida Virgin 1100 pocket pussy is not only visually appealing, but also serves a functional purpose. As you gaze upon the cross-section of the toy, you'll notice that its walls are several inches thick. This isn't some frivolous design choice, but rather a deliberate decision that contributes immensely to the onahole's overall feel.
One might think that thick walls would hinder the experience, but in fact, they enhance it by providing a more lifelike sensation. With each thrust, the fleshy walls push back against you, mimicking the sensation of actual penetration. It's a level of realism that simply can't be replicated with thinner walls.
Moreover, the thickness of the walls prevents any pesky interruptions that might detract from your enjoyment. You won't have to worry about inadvertently feeling your own fingers through the sides of the toy, which would undoubtedly shatter the illusion of being with a partner.
In short, the thick walls of the Goku-Hida Virgin 1100 pocket pussy aren't just for show - they're a crucial component in creating an immersive, lifelike experience that's bound to leave you feeling satisfied.
ONAHOLAND REVIEW:
| | |
| --- | --- |
| DESIGN | |
| DURABILITY | |
| EASE TO MAINTENANCE | |
| | | |
| --- | --- | --- |
| RELAX | | STIMULATION |
| BEGINNER | | EXPERT |
We share our best shipping rate from Japan with you. Just add products to your cart and use the Shipping Calculator to see the shipping price.
All shipment has tracking number and insurance.
What Customers are Saying