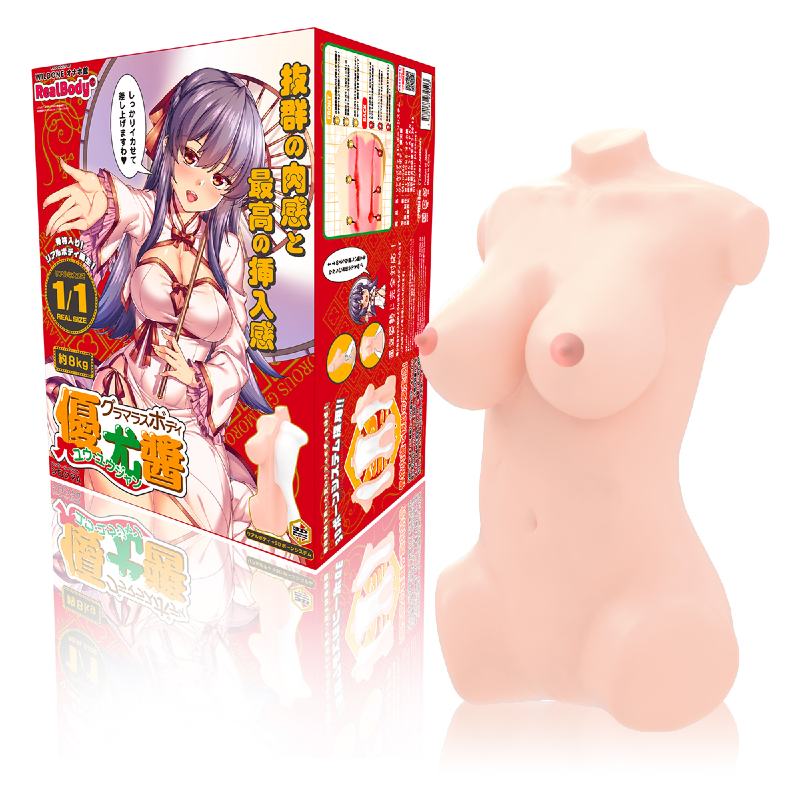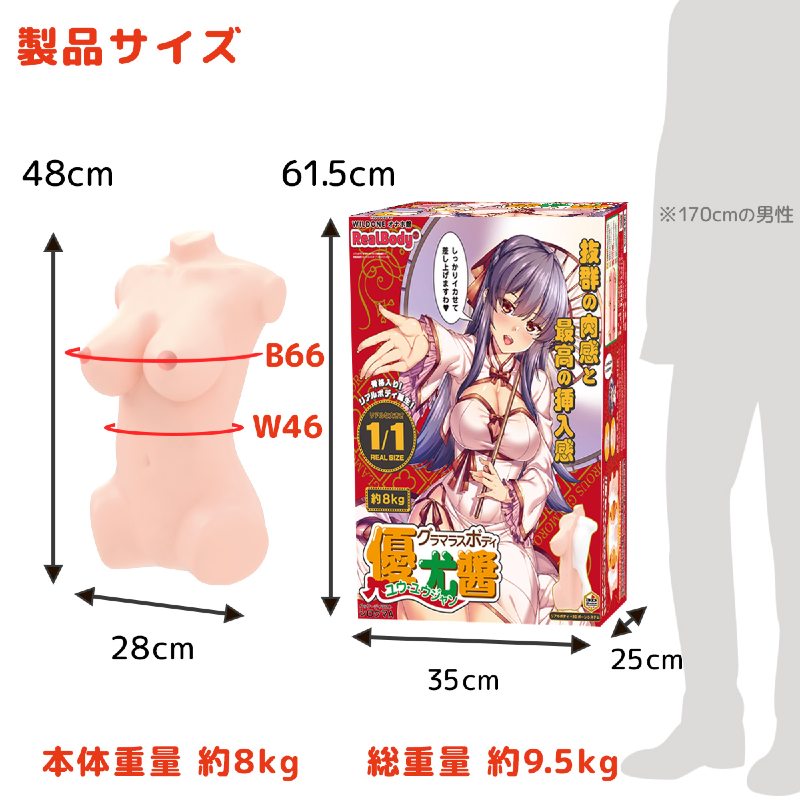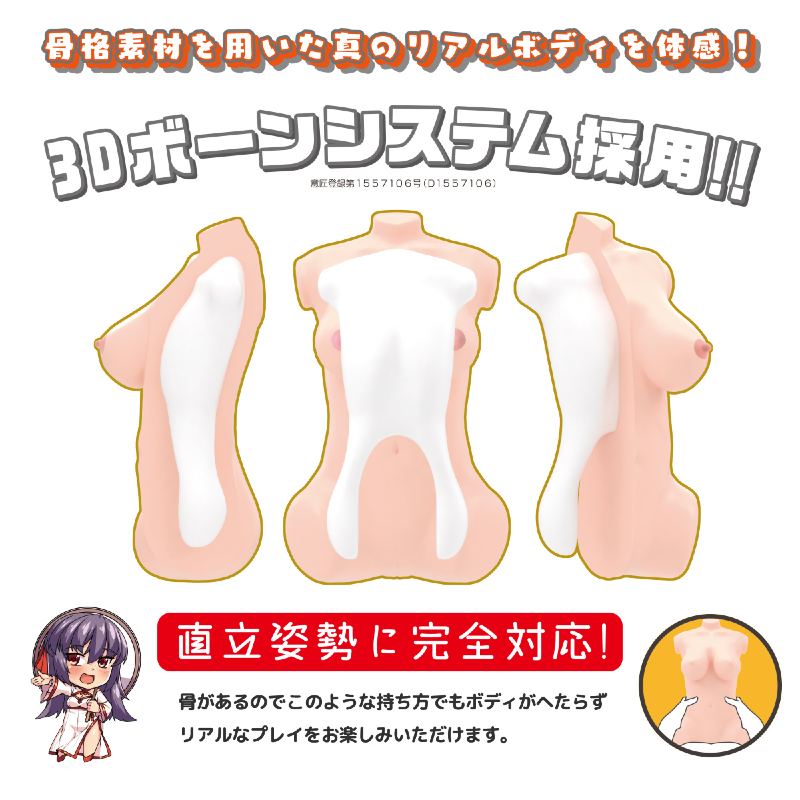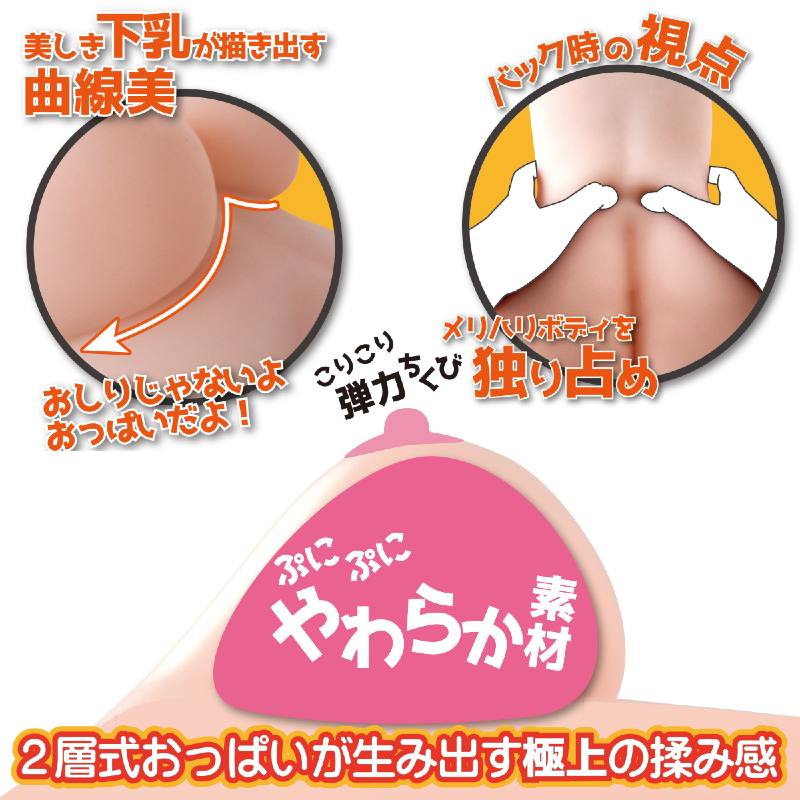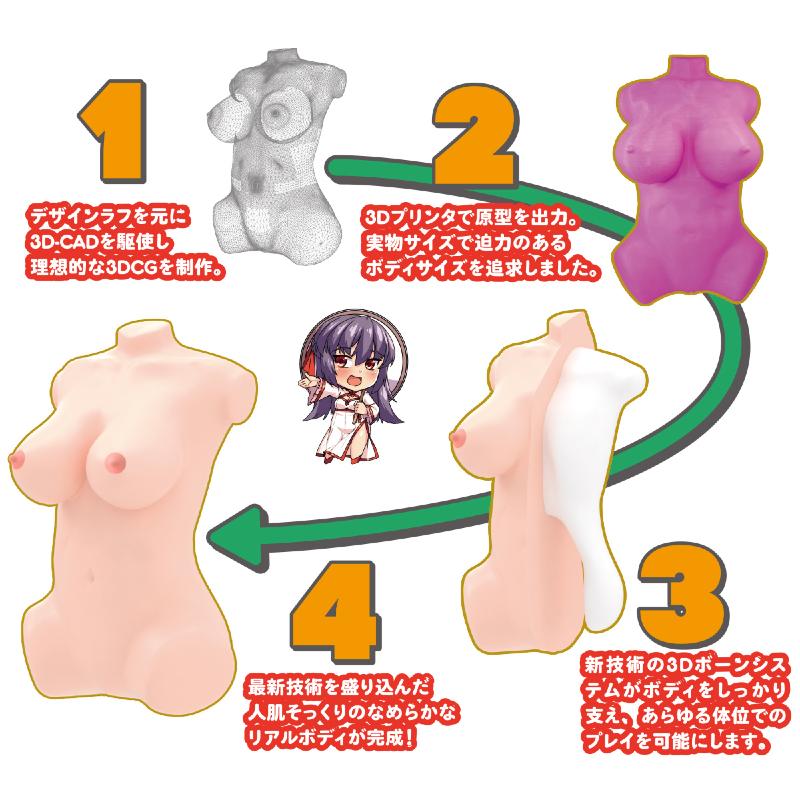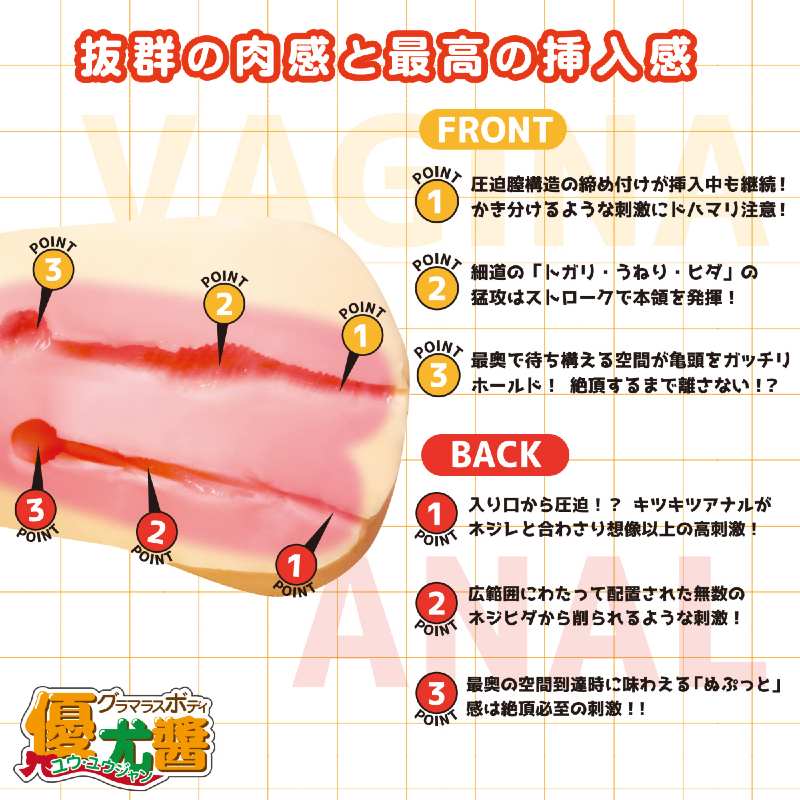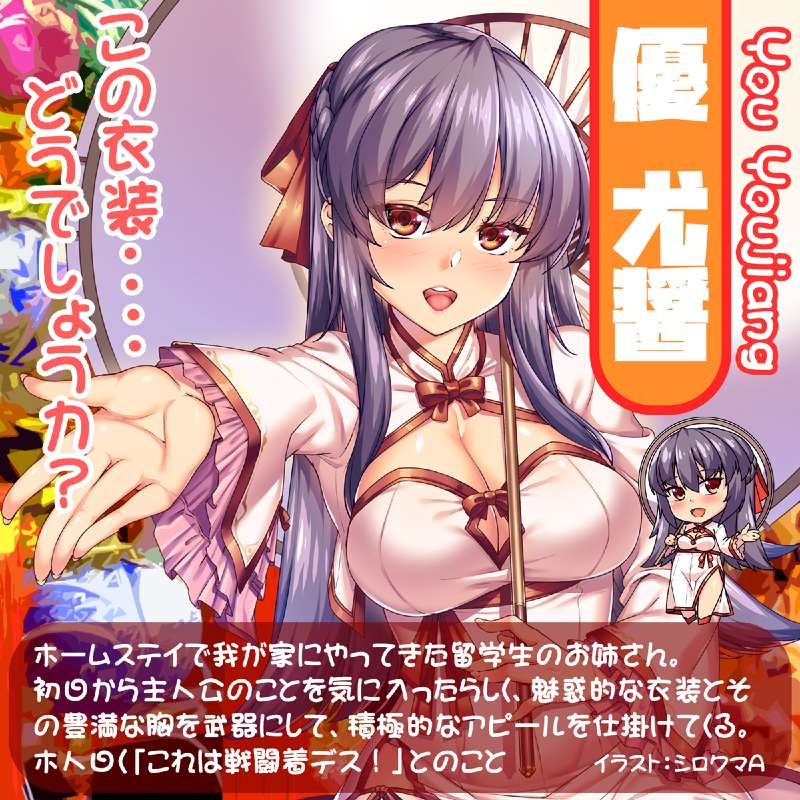 Real Body 3D Bones System Glamorous Yu Yu Jiang
Sale price
$283.90
Regular price
$319.90
Tax included.
✅ Torso and breasts masturbator ✅ Double hole: vaginal, anal ✅ Bakunyu Japanese breasts fetish ✅ Perfect stability with built-in bone parts ✅ Weight : 8kg / 17.63lbs
💰 Get $8.52 cashback
🚀 Fast and secure delivery with tracking number

No PayPal account needed!
Estimated Delivery:Oct 07 - Oct 11

Discreet shipment: FedEx International with tracking number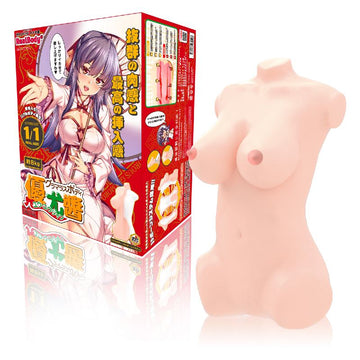 Real Body 3D Bones System Glamorous Yu Yu Jiang
Sale price
$283.90
Regular price
$319.90
Product description
Shipping
| | |
| --- | --- |
| BRAND | WILDONE |
| FEATURES | Hentai Anime |
| FANTASY | Lolita |
| TYPE OF SIMULATION | Anal, Touch, squeeze, Paizuri, tits job, Vaginal |
| MATERIAL | DNA Silk Skin II, TPE |
| STRUCTURE | 3D Bone System, Nipples, Triple layer |
| NUMBER OF HOLES | 2 |
| HOLE TYPE | Closed-hole |
| NET WEIGHT | 8kg / 17.63lbs |
| PRODUCT LENGTH | 480mm / 18.89in |
| PRODUCT WIDTH | 280mm / 11in |
The "Real Body" series uses cutting-edge 3D graphic technology to create ideal proportions, creating a truly realistic feeling when holding her.
This character is Yu Youjian, a Chinese girl who looks great in traditional costumes.
Her breasts and pussy are made even more realistic with two-layer! The huge breasts with pink nipples are made of soft material. The feeling of squeezing and clasping is so realistic. The anal and vagina are double-layered with mucous-colored material.
Built-in high elasticity bone parts for excellent stability. It can be played in any position, including the cowgirl position.

The feeling of the ribs gives you a more realistic sensation, making this large onahole highly compatible with VR content.

Internal Structure :
Vagina
-Mature tight-folded compression vagina structure
-The onslaught of toggling, undulating, and folds
-The uterine pocket at the deepest part
Anal
-The tight anus, combined with the intense twisting
-The numerous threads are arranged in a wide area
-The "sloppy" sensation at the deepest part
Caution
Twisting the body may cause damage.
Please keep it lying on its back for storage.

ONAHOLAND REVIEW:
| | |
| --- | --- |
| DESIGN | |
| DURABILITY | |
| EASE TO MAINTENANCE | |
| | | |
| --- | --- | --- |
| RELAX | | STIMULATION |
| BEGINNER | | EXPERT |
Features:
Torso and breasts masturbator

 

Double hole: vaginal, anal
Bakunyu Japanese breasts fetish
Perfect stability with built-in bone parts
Weight : 8kg / 17.63lbs
We share our best shipping rate from Japan with you. Just add products to your cart and use the Shipping Calculator to see the shipping price.
All shipment has tracking number and insurance.
What Customers are Saying
Alot of fun, great customer service
I had a really good buying experience from this website. All of their prices are much more fair vs other sites that jack them up. The customer service was pleasant and answered every email and question I had. And they did quick priority int. shipping to the US which is great business practice.
This is a really good product. I am a believer when it comes to japanese quality in manufacturing. The torso is hefty and firm with plenty of soft spots that are a joy to squeeze. The breasts are incredible. So squishy and jiggly. The entrances are very tight and it all feels amazing. Very satisfied with my purchase
Thanks for the awesome shoutout! Sounds like our Real Body 3D Bones System Glamorous Yu Yu Jiang got a thumbs up, and that totally makes our day! We agree, those Japanese manufacturing peeps really know their stuff, right?
Super stoked you had a smooth ride shopping with us. Keeping our customers happy and prices fair is what we're all about. Plus, who doesn't love a bit of quick priority shipping?
Thanks for spreading the love and good vibes. Enjoy all that squishy, jiggly fun! And if you've got any more questions in the future or want to chat about anything else, you know where to find us.
Keep rocking and stay awesome,
Sakura S.